Cloud Backup is an effective way to plan for disaster recovery and keep your important data and information security. The use of this online storage technique makes it easier to manage, search, retrieve and transfer data.
Some other advantages of Cloud Backup are:
1. It is a safe and secure way of storing data on a remote server, as the cloud backup service providers use state of the art technologies.
2. This backup can be accessed from anywhere, provided you have an internet connection.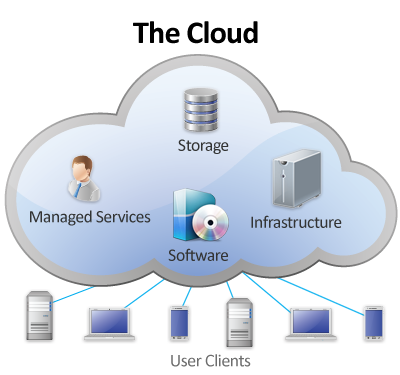 Image Source: Google
3. The recovery can be done in a very short time, as it does not involve physical transportation from the offshore location.
4. The cost is not very high.
5. There is no restriction on the amount of data you can store.
6. Cloud Backup services allow a company to scale up the data to be stored without the need for significant capital expenditure.
7. Data backup can be automated according to your requirements.
8. There is no longer a need to maintain special hardware infrastructure or backup operations staff, or worry about upgrades, migrations or technology becoming obsolete.
9. Cloud Backup service provider's offer 24/7 monitoring, management and reporting of backup facilities.
10. Offsite data copies can be taken from any place with an internet connection and are quite useful in case of a regional disaster like an earthquake or a flood.
Top