If you are a travel freak, you truly understand that outdoor travel is a great way to get close to nature and away from the civilization. But what do you do when you return from a great trip?
Share pictures on social media? Is that all?
Well, would you believe me, if I tell you that I go live with other adventure freaks to talk about my trip and listen to theirs?
Yes, through an application called OD Life (Official Website: http://outdoorlife4fun.com/) which lets people share their outdoor experiences with the people of similar taste.
This is indeed a great app and you get to know a lot by conversing with people online. For an instance, the last time I was talking to somebody via the app, I learned that a lot of people damage the nature while they visit the physical beauties around the world.
We talked about the ways which could make our trips eco-friendly. Here I have compiled a few of these great tips for you:
Neglect using any electronic device
When you decide to go for camping the main motive is to embrace a simple way of living. So, it is recommended to avoid carrying anything that needs batteries.
It is obvious that you would be needing a flashlight, so the perfect option is to get a thing that can be powered by shaking. Solar-powered lanterns are a great option here, which can be recharged during the daytime and used at night.
This way you won't drop your used batteries here and there which otherwise leads to land pollution as the batteries are not decomposable.
Take proper care of the things you carry along
The reusable crockery is heavier and less convenient as compared to the disposable ones, but disposable ones add to your waste production. What you can do is, try carrying paper plates instead of plastic or thermocol plates as they are non-biodegradable.
It is also recommended to use biodegradable toiletries, as they are a great alternative to the harsh chemical products which are considered to be harmful to the environment.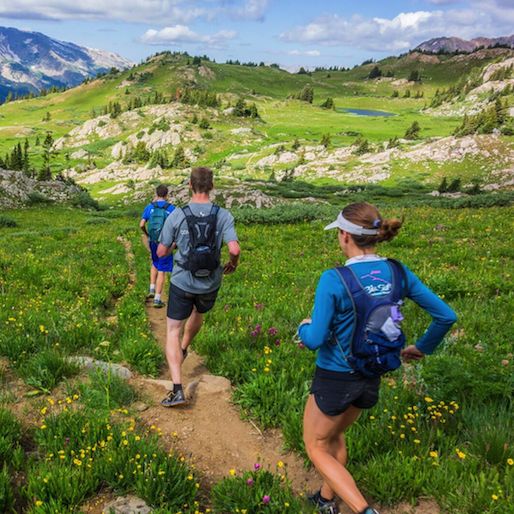 Watch your transport
If you travel by car for hours to reach your destination, it will produce carbon emissions which will again affect the natural world. So, it is always preferable to select a camping location near your home which involves a shorter distance to travel if you are traveling by car.
However, if you are going for a long trip to another state or country, make use of the public transport to contribute to a greener environment.
Select the correct place to pitch your tent
Always prefer pitching your tent on gravel rather than pitching on soft grass land because it will have less impact on the environment. It is also recommended to avoid camping on the banks, as they are fragile ecosystems.
So, in this way you can enjoy your camping without damaging your environment. You can also share your outdoor experiences with other people online which is a great way to learn more exciting adventure tips and cheats.
Top